Being selected to represent The College of New Jersey on the Lion Royalty Homecoming Court is an honored tradition that showcases a few of the many outstanding students at TCNJ. Candidates compete annually for this honor, which recognizes two TCNJ seniors who exemplify the qualities of leadership, spirit, integrity, and achievement through their academic success, contributions, and involvement at The College. These students are a representation of our student body, are role models to others, and embody TCNJ's core values of excellence, engagement, integrity, inclusiveness, and self-reflection. 
Congratulations to our 2023 Lion Royalty Winners!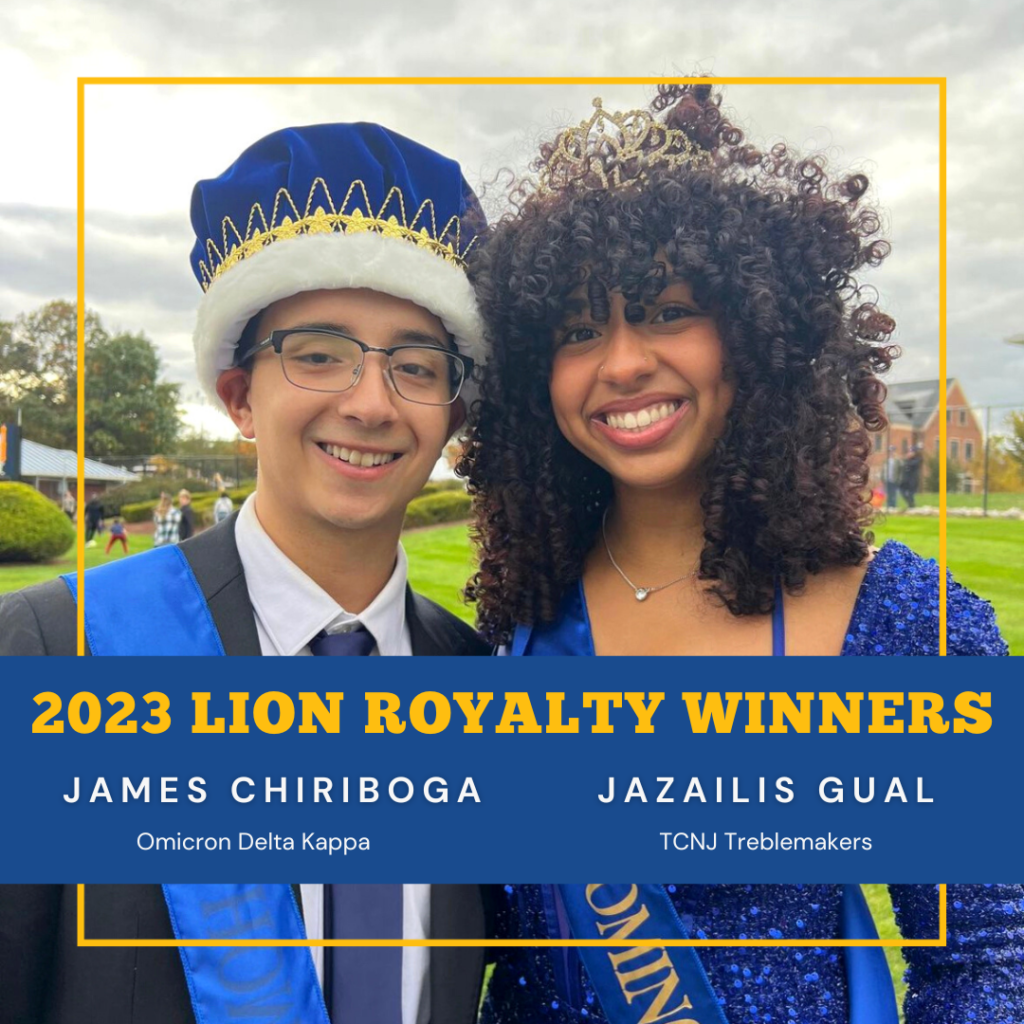 Homecoming 2024
Save the date for Homecoming 2024!! Be sure to join us for all the fun on Saturday, October 19, 2024!
Important Information
2023 Homecoming Results 2023 Candidate Profiles Past Lion Royalty Winners TCNJ Homecoming Website