All Recognized Student Organizations (RSO) contribute to TCNJ's dynamic campus culture. To ensure your organization's success, please look through the resources and information provided below. For a list of privileges, responsibilities, and resources available to student organizations, please download the Recognized Student Organization Training Manual 2022-2023.
Does your organization need a training session? Contact Maria Quattrocchi at quattro2@tcnj.edu to coordinate.
Recognized Student Organizations are eligible to receive funding through the Student Finance Board (SFB). Learn more by reviewing the SFB Procedures for Semester & Annual Budgets manual.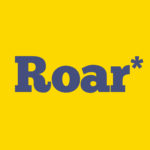 Roar
Discover 230+ Recognized Student Organizations
Use check-in features and manage event attendance
Have your class schedule, campus calendar, and events, all in one place!
Download in the app store or google play!